Violet Gave Willingly immerses us in the colourful world of textile artist Deborah Dumka, inviting viewers to witness the unflinchingly intimate details of her artistic process and inner life.
Nestled in a cluttered studio by the sea, we witness an artist at work on a project that delves into a past unspoken. An intimate study of the nature of memory and how it can both harm and protect, the film lays bare the continuum and legacy of gender-based discrimination, sexism, and sexual violence. More than a portrait, the film is a conversation. As mother and daughter struggle to give voice to their experiences, power radiates from speaking uncomfortable truths.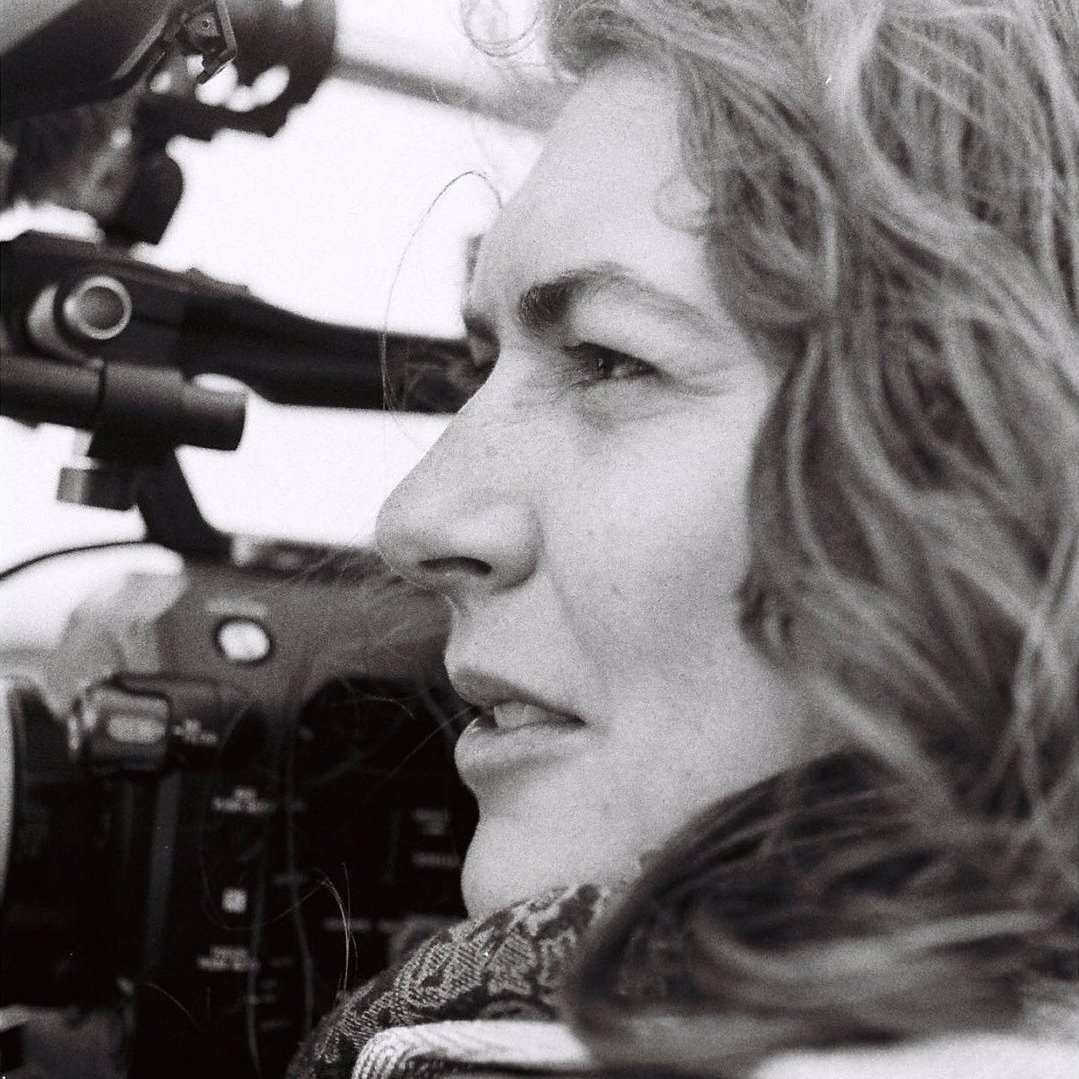 Director & Cinematographer
Claire Sanford is a Canadian filmmaker, cinematographer and video artist working in two- and three- dimensional documentary storytelling. Her practice focuses on sensorial stories exploring the natural world, human identity, and how they overlap. Originally from Texada Island, British Columbia, Claire grew up immersed in nature and became versed in the quiet art of observation.
As a director, Claire's work has been exhibited at film festivals and galleries internationally. Her short documentary Wind Should Be Heard Not Seen, which follows dust from the deserts of China as it travels around the globe, premiered at Hot Docs 2018. She is a recipient of the Hot Docs Accelerator program (2014), the Points North Fellowship (2016) and the Redford Centre Grant Program for Environmental Storytelling (2016). She is currently creating documentary and virtual reality work that explores and distorts anthropocentric visions of the natural world in partnership with the Canada Council for the Arts, the Conseil des arts et des lettres du Québec and the National Film Board of Canada.
As a cinematographer, Claire works with directors to translate emotion into evocative visuals in diverse and often unpredictable contexts. Her recent work includes Fanny: The Right to Rock by director Bobbi Jo Hart (Hot Docs 2021), Militant Mother (Hot Docs 2021) by Carmen Pollard, On Falling by director Josephine Anderson (Tribeca 2020). She has filmed around the world on formats from 16mm to 4k for feature and short documentaries and documentary series, narrative short-form projects, and 360-degree films.
She holds a BFA in Film Production from the School for the Contemporary Arts at Simon Fraser University, Vancouver (2009).
Claire lives and works on unceded land in Tiohtiá:ke/Montreal, situated on the traditional territory of the Kanien'kehà:ka, a place which has long served as a site of meeting and exchange amongst many First Nations including the Kanien'kehá:ka of the Haudenosaunee Confederacy, Huron/Wendat, Abenaki, and Anishinaabeg. She recognizes and respects the Kanien'kehà:ka as the traditional custodians of the lands and waters on which she engages in artistic practice, collaboration and exchange.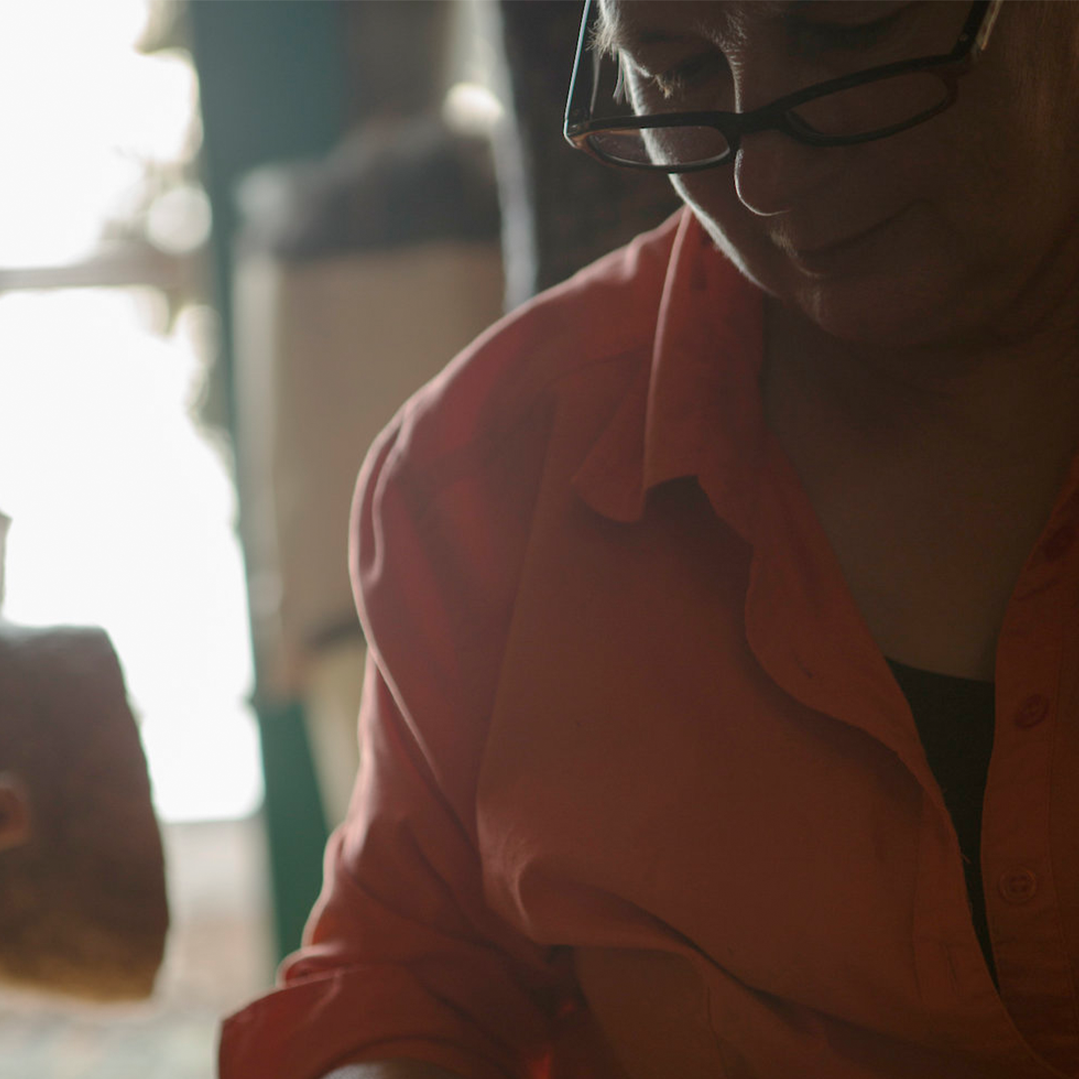 Deborah Dumka was born in Northern British Columbia and has lived three quarters of her life in rural communities across Canada, for the most part on the shores of an ocean. She draws on the physical and emotional landscape of rural life to make functional textile work examining our important connections with nature.
Her contemporary landscape-based textile work is created using the sustainable materials and ancient techniques of traditional wet felting. Her work celebrates natural materials and the process of transformation that leaves the mark of the hands on objects, and asks the viewer to examine the importance of our experiences in nature as they imprint marks, impressions and memories.
From a personal perspective, her work delves into the universal themes of the deep connections we have to nature, how our surroundings contribute to our sense of wellbeing and how we belong in the world. She is drawn to the intersections: of land and water, of physical and emotional experience, and of craft creation and scientific exploration. 
Her interactive functional floor carpets integrate digital technology, conductive materials and components of wearable electronics to construct immersive interactive experiences of nature using image, texture and sound. Her work has been shown in solo and group shows in Canada and Korea.
Deborah holds a degree in Electrical Engineering from MUN (1978) and a diploma from the Textile Studies Program of the Anna Templeton Centre (1994), St. John's NL. She advocates for the Canadian Craft Community by serving on the board of the Craft Council of British Columbia and as a past president the Canadian Crafts Federation.
She works from her home studio on Texada Island in the Strait of Georgia.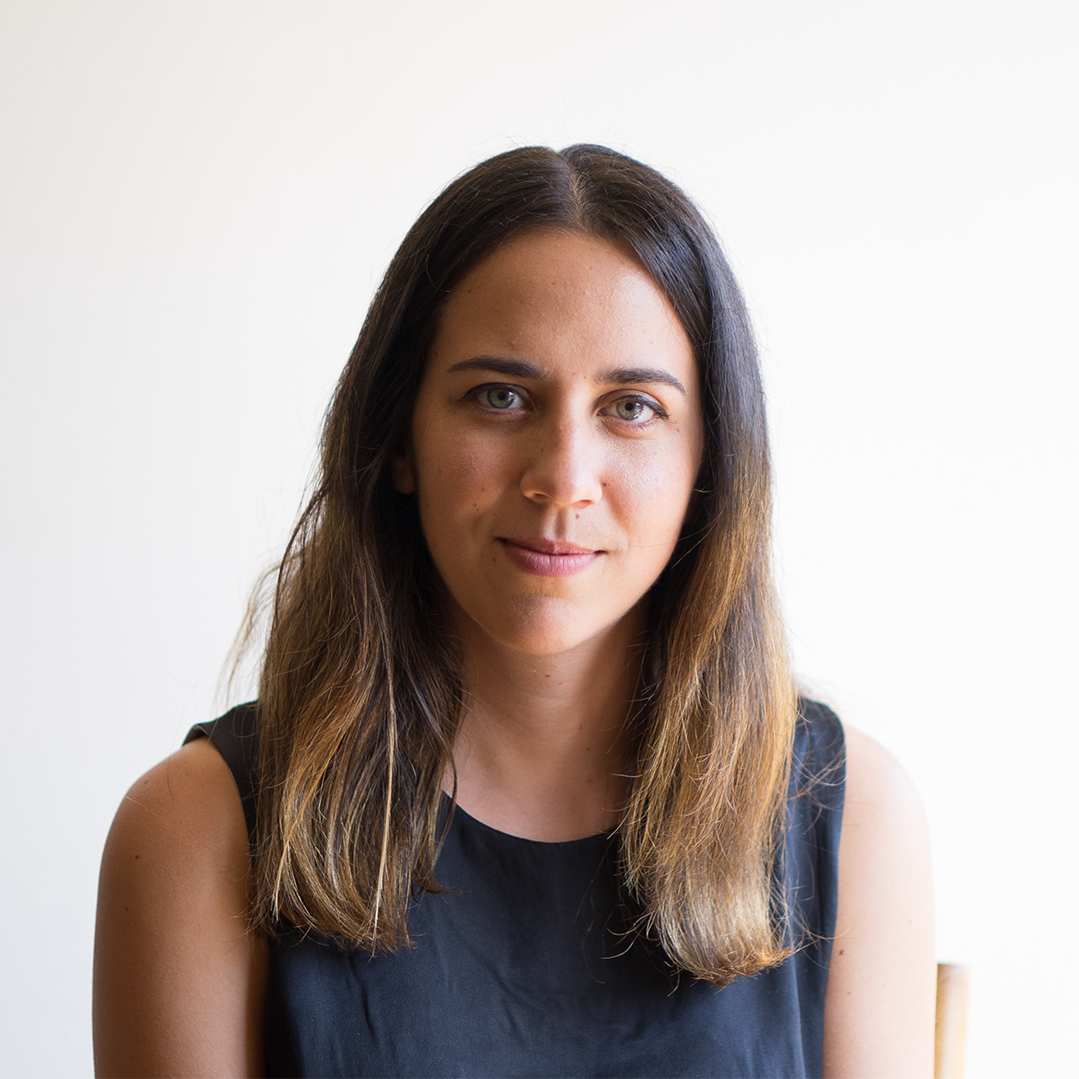 Milena Salazar is a Costa Rican filmmaker based in Vancouver, BC. Her award-winning short films Estelas (2019), Do I Have Boobs Now? (2017, co-directed with Joella Cabalu) and Mars Barb (2017) have screened in festivals across the globe. She is a fellow of the 2016 Hot Docs documentary Channel Doc Accelerator, the 2017 RIDM Talent Lab and the 2022 DOC BC Breakthrough Program.
As an editor, Milena loves collaborating with filmmakers to craft their film's unique story, tone and rhythm. Recent editing credits include: Violet Gave Willingly, a short film by Claire Sanford that will premiere at Hot Docs 2022; A More Radiant Sphere, a hybrid mid-length by Sara Wylie to premiere at DOXA 2022, Highway to Heaven, an NFB production directed by Sandra Ignagni that premiered at TIFF 2019; and Sue Sada Was Here, an experimental dance film by Cindy Mochizuki in the permanent collection of the Vancouver Art Gallery, among others. 
Alongside her independent film work, she has held multiple film programming and coordination roles at various arts organizations and film festivals, including DOXA Documentary Film Festival, the Vancouver International Film Festival and DOC BC.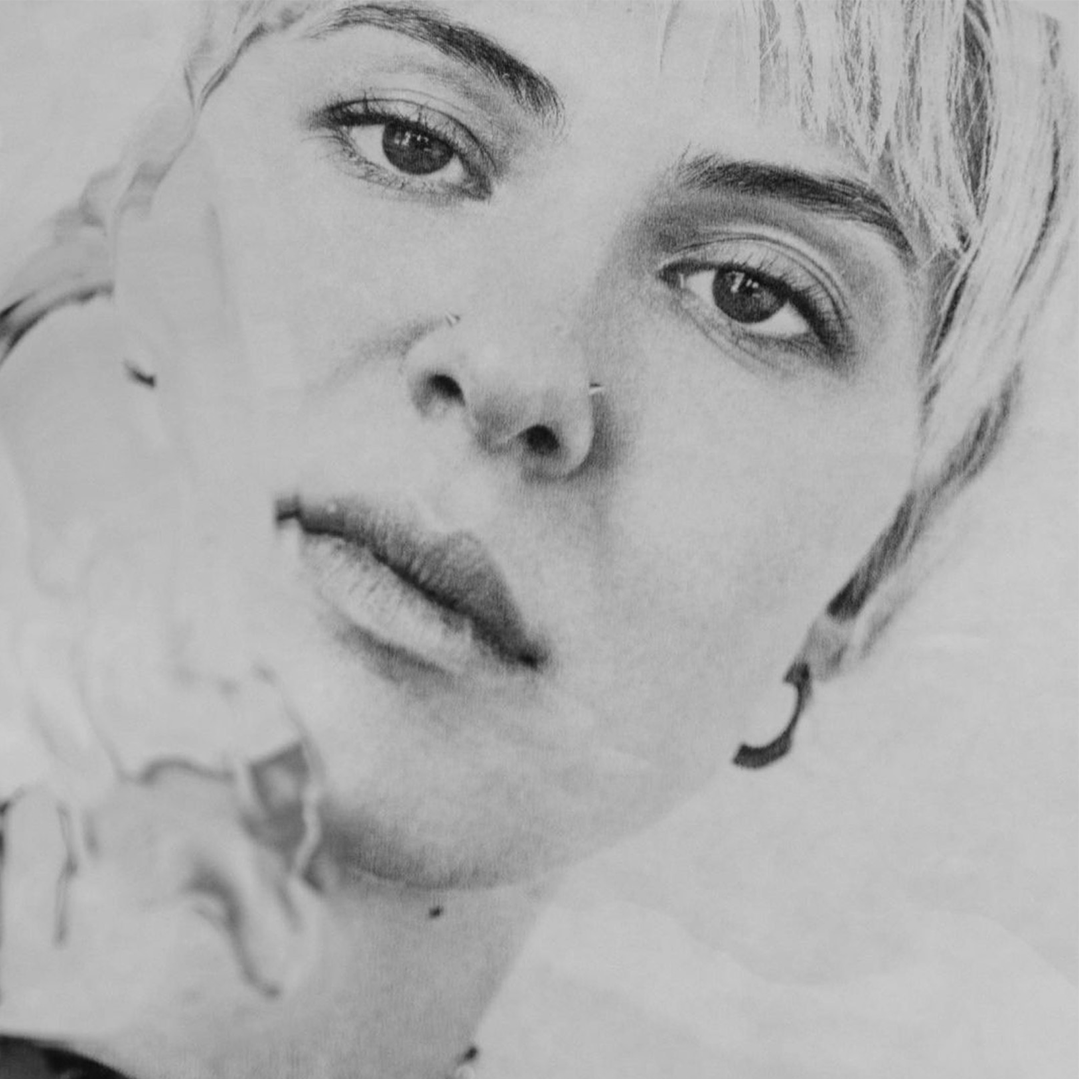 Sophia Sanford is a composer singer-songwriter & sound designer based in the qathet Regional District on the coast of British Columbia. After studying vocal jazz at Concordia University, earning a diploma in popular music performance from the British and Irish Modern Music Institute (BIMM), in London, UK, Sophia taught herself digital music production and began independently producing and releasing music & music videos under the artist name Sanford. 
Since returning to the B.C. coast in 2018, where she writes, records, and produces music in her seaside studio, Sophia has been an involved member of her local music community as an artist and arts facilitator sitting on the board of a local art gallery as their sound representative, mentoring youth in music and video production, performing public and private events, and doing sound design for local shows. 
Sophia has collaborated as sound designer and engineer for The Rainforest Circus, an outdoor circus show in the forest of qathet.
She was recently selected for the VIFF talent accelerator program in Vancouver. This year will see the release her second EP, and audio visual collaboration with British producer Miedo Total; a project which she plans to tour in coastal BC and perform in London in 2022.